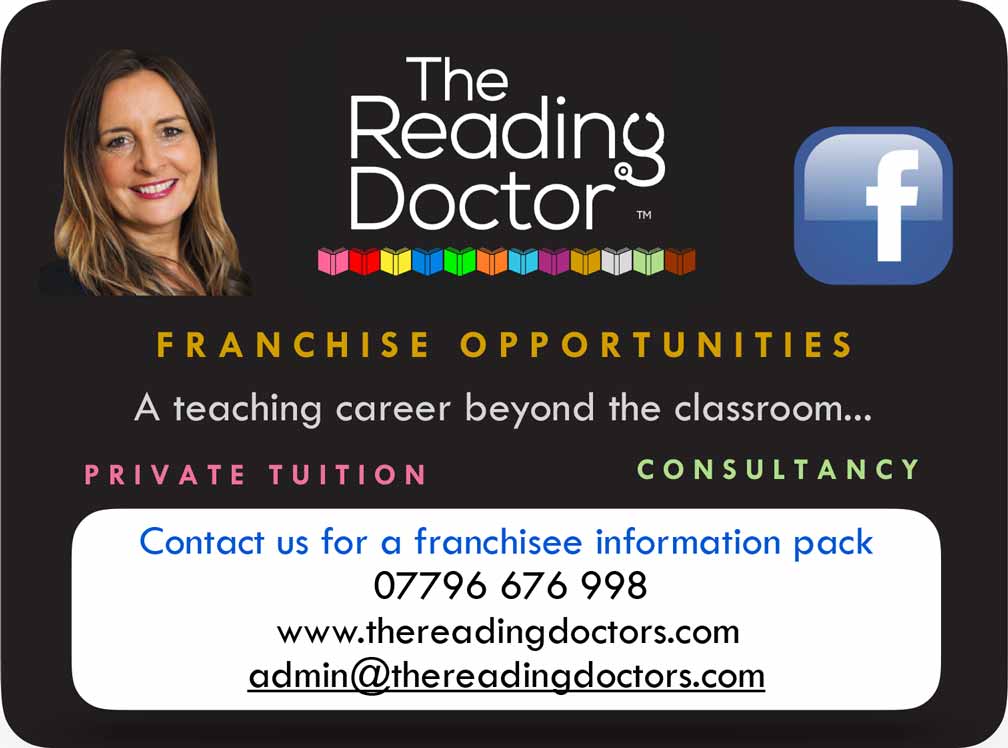 In 2012, after 19 years of teaching, I made a decision to leave the classroom behind and actually teach again! School had become an overflowing stream of initiatives, targets, inspections and unrealistic demands which found me questioning their purpose and value. I never wanted to be that moaning teacher in the staff room, so, decided to do something about it!
All passionate educators understand the importance of children becoming literate. As a reading recovery teacher, I became aware of the barriers to success and developed a range of tools, resources and strategies to ensure every child I taught learned to read. After leaving the classroom, The Reading Doctor was born. I used my experience to launch a home tuition business coupled with school consultancy work to raise attainment for the lowest achieving students.
Seven years later, there are five Reading Doctors, each with their own thriving businesses. Ofsted have recognised the success of the programme and The Reading Doctor is going from strength to strength.
On a personal note, I have rediscovered my reasons for becoming a teacher and see this through the success of Reading Doctor pupils every day.
If you would like to know more about joining The Reading Doctor story, please get in touch.