Job Hunting
It can be quite daunting when you leave teaching and start looking for a new job. Job hunting can also be very demoralising. It wastes a great deal of time filling in application forms and even then you can't guarantee you'll be shortlisted for interview. There have been times that I have not been shortlisted for interview even though I have satisfied all the essential and desirable criteria in the Person Specification! Other times, I have been shortlisted for interview but didn't get the job.
However, from 2017 to 2019, I decided to make an effort to learn new things and build up a portfolio to demonstrate I satisfied essential criteria. I practised what I preach, using my own advice on:
It worked, and in July 2019 I finally landed a job in a field that I had been trying to get into for a couple of years. When job hunting, it is important that you make sure that your skills and experience match those in the Person Specification and make sure that you put these in your CV. This may mean that, instead of having one generic CV, you will more likely need to refine your CV for each job you apply for.
The following are what I consider to be the most useful links when job hunting.
Job Sites: the ones I recommend trying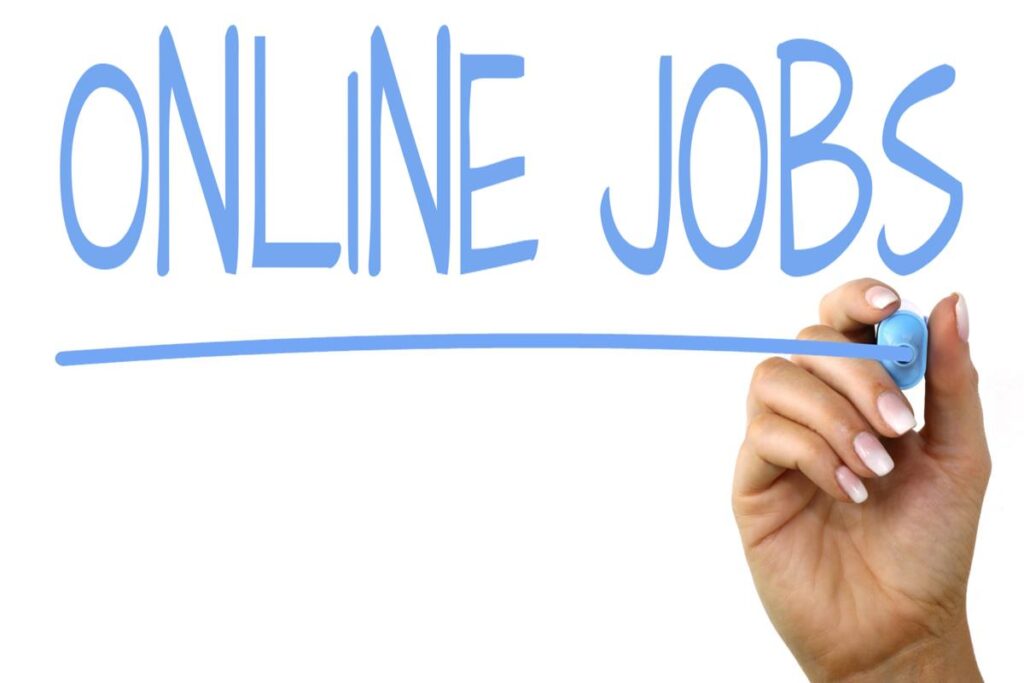 The National Careers Service
If you are thinking of leaving teaching and you live in England, then do take advantage of the National Careers Service.
There are three useful areas on the website:
Skills assessment
Explore careers
Find a course
Careers advice for Scotland, Wales and Northern Ireland are separate services and you will find links on the "About Us" page of the site.
You can also speak to a careers adviser. I have heard nothing but positive feedback from teachers who have used the site and received information, advice and guidance from the careers advisers.
jobs.ac.uk ("Great jobs for bright people")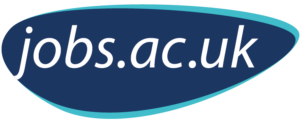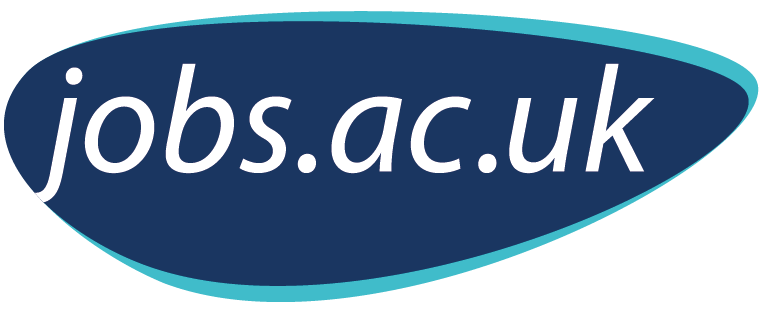 jobs.ac.uk is "the leading international job board for careers in academic, research, science and related professions" and is the best place to look for jobs in universities, research organisations, FE colleges and charities. It allows you to set up email alerts which are useful and most of the interviews I have had since 2017 have been through this site.
I I had several interviews through job adverts on this site, including one for the job I do now. There is more information about jobs in UK universities on my Jobs in Universities and FE Colleges page.


On Indeed, you can create a profile and allow potential employers and recruitment agencies to find you. It is very easy to apply for jobs advertised, either using your online CV which is part of your profile or a different CV that you can upload. I have been successful in getting myself a couple of interviews through Indeed.
Jobs in the Public Sector
There are many fields in the public sector, including Local government and council, Central government, Civil service, Education, Healthcare, International development, and Police, firefighting and armed forces.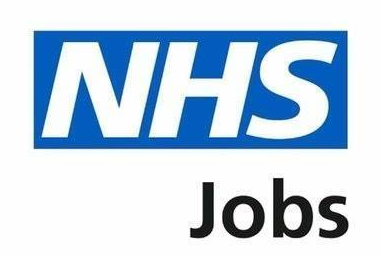 All Police Jobs lists all police officer jobs and every police support staff vacancy, in all police forces across England and Wales.
These jobs can be found on the GOV.UK site.
Civil Service applications have now moved towards the Success Profile Framework. This is being introduced to attract and retain people of talent and experience from a range of sectors and all walks of life, in line with the commitment in the Civil Service Workforce Plan. There is more information about this on the Jobs in the Civil Service section.
Job Sites: others to look at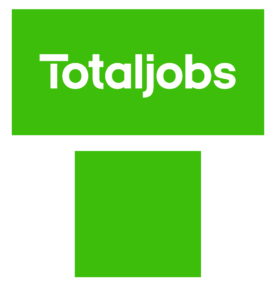 On Total Jobs, you can create a profile and allow potential employers and recruitment agencies to find you.
CV-Library was one of the first UK employment websites. The job board hosts the UK's largest CV database of over 13 million CVs. It has been rated by employers as "the best and most consistent job boards available" and in an independent survey was described as the "top choice for UK recruiters". I personally didn't have any success in getting an interview through this site. However, I thought I'd mention it as I do know some people who have got jobs though CV-Library.
LinkedIn

LinkedIn, it's the world's largest professional network with 675 million users. It has been described as "the Facebook for business and business people" and, as well as allowing you to connect with your work friends and old colleagues, it can be your online CV. It also allows you to search for jobs.
LinkedIn has an overview page about Job Searching on LinkedIn. Changing jobs or careers can depend on your network so it makes sense to harness the power of LinkedIn for this reason alone, never mind its job search capabilities. Read Nicola Porter's article on "How and why to get started with LinkedIn if you're thinking of leaving teaching".
Google Search
You could try a Google search for "ex-teacher jobs", which can sometimes give results such as this: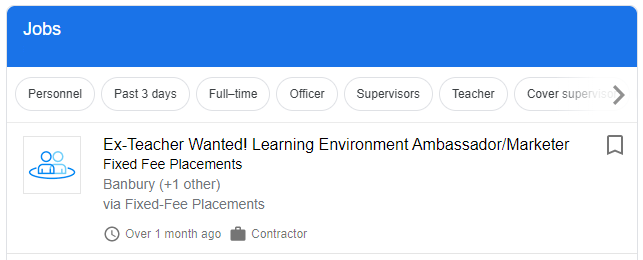 Recruitment Agencies
A large number of jobs on those sites go through recruitment agencies and, in my opinion, the vast majority of them were awful. Frequently I was sent an email following the submission of an application saying, "Someone will get in touch with you shortly" but they never did.
The other type of response was, "One of our experienced consultants will be in touch within the next seven days if your application is successful."
In all cases, I would get a follow up email asking me to register for an account, something like this:
"Benefits of having a candidate account:

1) Log-in to your account and we'll pre-fill the application for you. We'll even keep a central record of your applications
2) Make shortlists – bookmark jobs that interest you and come back to them later
3) Get headhunted – create a profile and publish your cv so interested employers can get in touch

Typical response from a recruitment agency after submitting a job application
You can make shortlists and publish your cv on sites like Indeed and CV-Library. There is no need to register to all these other job search accounts.
However, my last job was through an advert on one of those sites and was through a recruiter, Tina Lacey Recruitment, who is based in Lancashire but was advertising for my job in the Midlands. Tina is a Skills, Training, Welfare to work & Commercial specialist and was nothing short of amazing!
If you're thinking of leaving teaching then the Thinking of Leaving Teaching Group might be a good place to get some ideas. It is a safe place for people to ask for help and advice, discuss topics and share opinions about jobs you can do if you leave teaching.