How and why to get started with LinkedIn if you're thinking of leaving teaching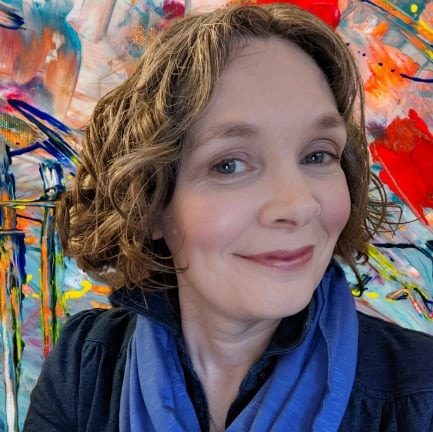 Nicola Porter, PhD, is a career change coach for smart, capable professionals who are struggling to take stock of their career and figure out their next step. Here is an article she has written for ex-teachers.uk about LinkedIn.
LinkedIn has 675 million users; it's the world's largest professional network. Changing jobs or careers can depend on your network so it makes sense to harness the power of LinkedIn for this reason alone, never mind its job search capabilities.
If you're a teacher who's contemplating a career change or actively seeking one, this article is for you. Read on for the 5Cs of using LinkedIn for career change!
1) Complete your profile.
Your profile tells a story about who you are and enables you to showcase your best work while at the same time providing a platform to explore new career directions and develop those all-important new and existing connections.
Do you have a LinkedIn profile?
Use a resource like Brenda Bernstein's How to Write a KILLER LinkedIn Profile… and 18 Mistakes to Avoid to create a profile that LinkedIn describes as achieving "all-star status". How do you do that? LinkedIn has a handy Profile Strength meter that makes recommendations about how to improve your profile each step of the way.
2) Curate your feed
One of the main features of your LinkedIn homepage is a feed containing posts from a variety of sources, including your network. Curating or customising your feed simply means helping LinkedIn learn what you're interested in so that it's a useful source of information about relevant topics, careers and people you might want to connect with or follow.
There are several ways to curate your LinkedIn feed. One of the simplest is by clicking on the three dots in the upper right corner of a post in your feed. You can:
Save the post
Hide the post
Unfollow the person who created the post
Report the post
Improve your feed
"Improve your feed" will give you a list of recommended sources or people to follow. The more you curate your feed, the better these suggestions will be.
You can also search for key terms using the search function in the upper left corner of your homepage. This is a great way of exploring careers you might be interested in.
For example, if I search using the term "learning technologist" (see Leaving Teaching Success Stories for more ideas), LinkedIn gives me a set of results that includes people who are learning technologists, job opportunities, relevant events and – if I click on "More" – relevant content, companies, and groups.
Consider if there are any organisations you'd like to follow, groups you'd like to join, or people whose work interests you. You don't need to connect with someone to see their posts, you can simply follow them. Think about what podcasts you listen to, books you read, newsletters you subscribe to, and workshops you've attended. If the person is on LinkedIn, consider following them.
3) Connect
Building a community of helpful people is key when it comes to career change because they can provide information and insights about jobs you're considering. LinkedIn is great for expanding your community or professional network. Begin by connecting with the people you already know but bear in mind that, to extend into new areas, you'll probably need to connect with people who you either don't know or who you may have been connected to in the past (e.g. school or college alumni, former colleagues).
Your newly curated feed will provide a rich source of possible connections. Read an article you enjoy? Like, share, comment: engage! You could even reach out to the author to connect with them. Add a note to personalise your invitation. It's helpful to briefly introduce yourself and add some context.
Connections on LinkedIn can help you investigate a job or career you're interested in by acting as an informational interviewee. An informational interview is where you reach out to someone and have a conversation about their work in order to learn more about it. There's plenty of information out there about doing informational interviews but basically it gives the conversation some structure and ensures you meet your goals, rather than simply having a chat. You can ask questions such as what they like and don't like about their current role, and – most importantly – is there anyone else they'd recommend you speak to or that they'd be willing to introduce you to.
4) Communicate
As you become clear about the career you'd like to pursue, LinkedIn is the perfect platform for you to communicate who you are and what you offer. As you grow in confidence, be sure to share your expertise via your profile and posts and perhaps even a LinkedIn article.
Re-visit your profile regularly and keep it updated as your interests and goals evolve. Your profile and activity should begin to reflect what you want as well as your capabilities and experience.
5) Create a habit
How helpful would it be to print a CV and stick it in a drawer? Not much. The same goes for LinkedIn. Curating, connecting and communicating need to happen on a regular basis for maximum effectiveness. Similarly, even if you've completed your profile, you need to keep it updated.
Can you identify a time in the day or week that would suit you to work on your profile and gradually work on all the things I've suggested? Try to pick a time that's attached to something else that you do regularly. For example, after lunch every weekday decide to spend 15 minutes on your profile until it's completed. Schedule it into your diary and make a commitment. You could even find an accountability partner: someone else who wants to work on their profile too!
Take action
LinkedIn has the potential to facilitate your career change in so many ways. However, like many other things in life, you get out what you put in. Try the 5Cs and see how LinkedIn can support you as you make a move away from the teaching profession.
Have a question? Let me know in the Comments below! I'd also like to invite you to connect with me on LinkedIn and send me a message to let me know what you found most helpful about this article.
Nicola Porter, PhD, is a career change coach for smart, capable professionals who are struggling to take stock of their career and figure out their next step.
Nicola combines everything she knows and loves about psychology with highly effective coaching tools and techniques to help you create a better quality of working life so that you can enjoy more success, confidence and satisfaction in your work – in a totally doable way.
Find out more about Nicola and career change coaching on her website (www.coachd.ie), Facebook and LinkedIn.