Today, more and more people are leaving teaching in their 40s and 50s; it is no longer a job for life. Data from the Department for Education shows that there has been a large change in the percentage of FTE (full time equivalent) teachers aged between 50 and 60. In 2010, 21.7% per cent of FTE teachers were aged 50 to 60. By 2016, this had reduced to 15.6%.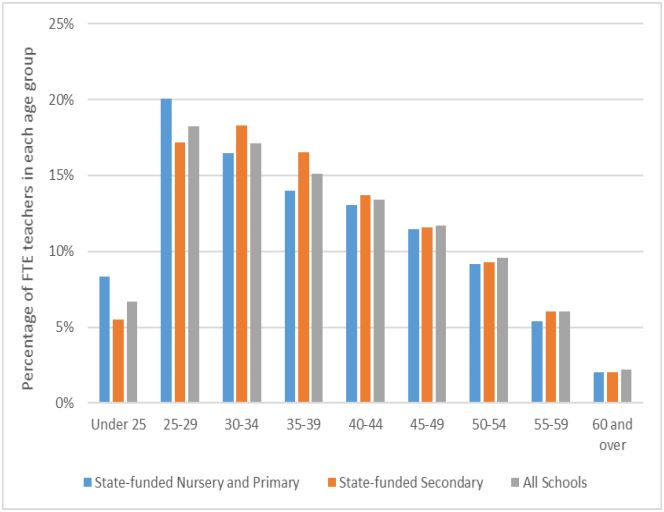 More recent statistics published by the Department for Education show that teacher numbers fell in 2017. The graph below, that I have created from the DfE's statistics, shows how the number of teachers and support staff over the age of 45 has steadily decreased since 2011:
Reasons that teachers give for leaving teaching include workload and bureaucracy, stress and related health problems, and even bullying from senior management. But what do they do instead? What advice and guidance is available for those teachers who are looking for a change in career?
I set up the Facebook page, "Thinking of Leaving Teaching", in 2017 to help people who were thinking of leaving teaching but had no idea what to do next. The idea was that by sharing experiences of leaving teaching it would help unhappy teachers start to think about what else they could do. There are several examples of posts I shared from people who left teaching and described feeling a lot happier, less stressed and healthier. They also reported having more time for their own families.