It was the end of the academic year back in 2012 when I sat down and thought long and hard about my future in teaching. I had worked as a secondary school teacher in the UK education system for around 18 years; I was Head of ICT and the pay wasn't bad. But I was no longer enjoying the job. Things had changed for the worst since I began teaching in the mid-1990s.
When I began teaching, I used to put a lot of my own time into preparing lessons and creating new resources. I didn't keep track of the hours I was putting in back then, but it was easily over 55 hours per week. The key point, though, was that it was MY choice to put in many of those extra hours. By 2012, I was putting in over 60 hours per week. The difference was I didn't choose to work those hours; I had to put in that time to complete all necessary work in addition to the increasing amount of pointless administrative tasks set by the ever expanding number of assistant heads, each trying to validate their existence. The worst task was constantly updating the folder of lessons plans for every single lesson for the coming weeks. The enjoyment had gone; no longer could I choose to use my own time to create new resources.
I was 45 and exhausted; I knew there was no way that I could continue for another 20-plus years until retirement. I was unhappy as a teacher but I was becoming more concerned with the effect that the stress was having on my body. I was also concerned that I was wishing my life away. How many teachers do you know who, a week after starting back in the autumn term, are already posting on Facebook about how much they're looking forward to the next holidays, and ultimately the long summer holidays? What eventually gave me the push to look for an alternative to teaching was the feedback I started receiving in observations. Despite pupils telling me they enjoyed the lessons, certain members of senior management observing started being ultra-critical. For example, following an observation of an ICT lesson where I was introducing the topic of 'Blogging', using an idea from an ICT teacher who wrote for the Guardian newspaper, I was told by the English teacher observing that the pupils should have done the lesson on paper, not computers!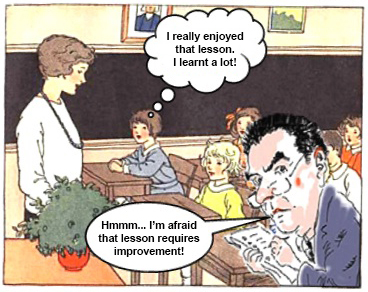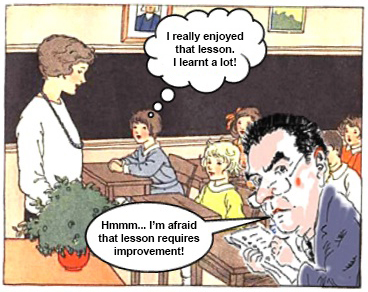 Leaving teaching was a huge step for me and it wasn't an easy choice. Although I was very competent at searching the Internet for information, I didn't have much success finding useful information to help me in my quest to find an alternative career. There was very little out there to help me; there were no tips or ideas for what else I could do. Most searches resulted in news articles about the increasing number of teachers leaving teaching and discussions about why teachers were leaving the profession. There was also plenty of negativity in blogs and videos where people complained about several aspects of teaching in the UK; Michael Gove's war on teachers, Ofsted, pointless bureaucracy and accountability, meaningless league tables, ridiculous lesson observations…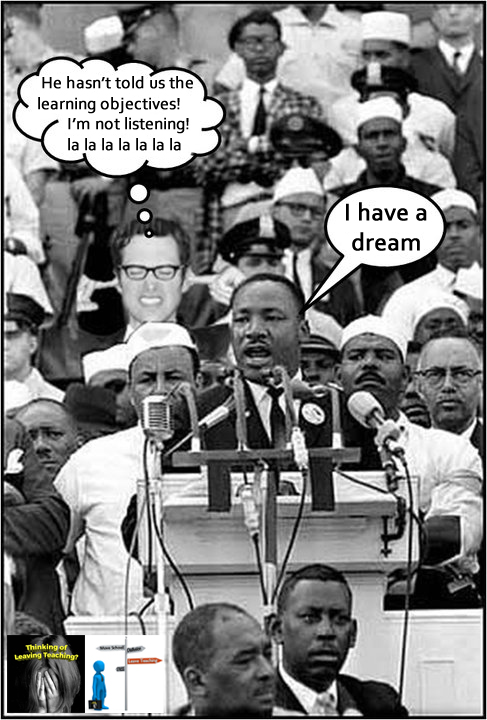 Since I left teaching in 2013, I have had several jobs. I've done some supply teaching like many people do when they first leave full-time teaching. There were some nice schools; there were some awful schools. The best thing was that if they were awful I could choose not to go back. The worst thing was that I couldn't guarantee that I'd have work. Some days I didn't get a call.
As an ex-Head of ICT Department, I had very good IT skills and became self-employed using my transferable skills creating videos for businesses. At the same time, I gained an assessor's TAQA qualification and a Digital Marketing qualification and, in 2015, began working as a freelance assessor for apprenticeships in Creative & Digital Media and Digital Marketing. I now work as a tutor/trainer/assessor for Digital Marketer apprenticeships.
In May 2017, apprenticeships in the UK changed. Before then, an apprentice had an assessor who had an assessor's qualification, like my TAQA qualification. With the new Apprenticeship Standards, there is more of a training element and so many training providers require their trainers to have a teaching qualification. This is good news for any teachers who may want to go down that route and become a trainer for apprenticeships.
Apprenticeships in the UK
There are 15 technical routes to skilled employment:
Agriculture, environmental and animal care
Business and administration
Catering and hospitality
Childcare and education
Construction
Creative and design
Digital
Engineering and manufacturing
Hair and beauty
Health and science
Legal, finance and accounting
Protective services
Sales, marketing and procurement
Social care
Transport and logistics
I am still involved in education but my learners can be any age, from 16 upwards. My oldest learner so far has been the same age as me (51). A typical day? There is no typical day. The role includes coaching and supporting learners, through Maths and English and their vocational elements of the Apprenticeship. This can be done face-to-face at the learner's workplace or remotely by email, phone and Skype. It involves monitoring work on an online eportfolio and maintaining records, just like in teaching.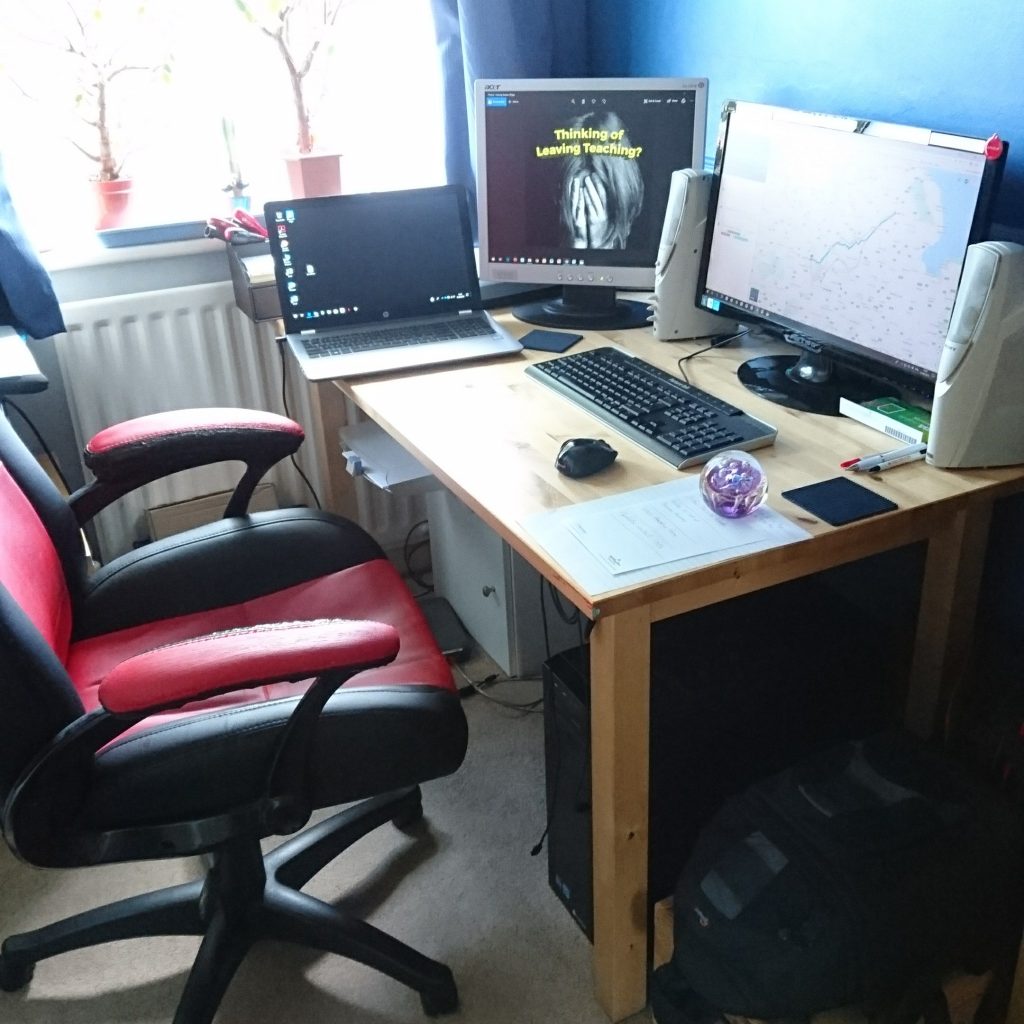 Trainer/Assessors are required to develop training resources and materials that meet the requirements of the Apprenticeship Standard. They build individual learning plans and assess all work produced, in order to support apprentices to End Point Assessment
Cons of my new job
I don't earn as much as when I was Head of Department.
I have to motivate myself; it is easy to want a lie in when my office is the next room and on more than one occasion I have thought to myself on a coffee break in my kitchen, "Oh, it's sunny, I could cut the grass!"
I'm responsible for organising my days. There is no timetable like there was in teaching so I have to arrange my visits to see apprentices in their workplace.
Some of my learners are quite far away and involve a 3 hour drive to get to them.
Pros of my new job
I have gained approximately 15 hours per week which I used to spend driving down the M6 to park in Birmingham City Centre and then walking in along the canals to my previous office in my job as an IT Trainer.
I have more time to myself in the evenings and at weekends compared with previous jobs and most certainly more time compared with when I was a teacher!
When I visit apprentices, I can claim back mileage.
I am responsible for my workload.
I currently have job satisfaction.
If you're a teacher who is thinking of leaving teaching and doesn't know what to do then why not consider working in apprenticeships? You can find out more at the Institute for Apprenticeships website or do a search for "Training Providers" in your area.
Has it been easy since leaving teaching? No. Do I regret leaving teaching? No way! If you're an unhappy teacher then something will have to change. As someone told me before I handed my notice in, "If you always do what you've always done, you will always get what you've always got."
Thinking of Leaving Teaching? Facebook Page
I set up the Facebook page, "Thinking of Leaving Teaching", in 2017 to help people who were thinking of leaving teaching but had no idea what to do next. The idea was that by sharing experiences of leaving teaching it would help unhappy teachers start to think about what else they could do. There are several examples of posts I shared from people who left teaching and described feeling a lot happier, less stressed and healthier. They also reported having more time for their own families. I decided to create this site as a resource to complement my Facebook page.
Since then I have collaborated with others on the subject of leaving teaching.
Live Well After Teaching supports teachers and support staff who have left teaching and are seeking an alternative career, wish to go freelance or start their own business. Its 6-month Mastermind program combines individual and group coaching delivered through workshops and online webinars.
If you would like further details, please contact Steve Waters at steve@teachwellalliance.com or phone 07504 635 431 and leave a message to receive a return call.
Did Teach advertise job roles for companies who are specifically seeking the skillset of teachers and it's FREE to join their database. The company email address is info@didteach.com. I have been told by someone who contacted me on my Thinking of Leaving Teaching Facebook page that they are incredibly supportive and helpful. I have spoken with one of the co-founders, Katie, who is passionate about supporting teachers to transition into other areas of work.